Skid Plates

Kevlar Skid Plates are a great option to add when new, especially on a Kevlar Canoe.
Stronger, sleeker looking, and far more rigid. Coloured Keyed to match your canoe.
Handmade Wooden Gunwales & Trim Option
Enhance the appearance and traditional look of your new Holy Cow Canoe, with our custom handmade wooden Gunwale option. Simply Gorgeous! Made of light and durable Ash wood, this option is only available on our Kevlar® Boats and is subject to availability. Email or call for availability. These are crafted for each canoe individually by hand, sealed 3 times inside and out. (Not prefabricated, and not slotted) Please allow 2 weeks from date of order to completion.
Black Aluminum Gunwales & Trim
Black aluminum gunwales and trim, a great option to add when new, especially for Kevlar canoes. Lighter, sleeker looking, and stronger provides much stiffer top end structure resulting in better rigidity, quieter paddling, and a better feel. In addition aluminum provides better long term durability, will not fade, warp, become brittle in extreme cold, or dry out over time.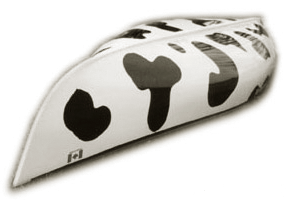 Custom colours
Can't decide on a colour? Choose two colours and we'll put it together. Holy Cow Canoes are available in various colour combinations for the two tone option. Please call ahead to order. Two tone canoes occasionally are available as a factory second. Of course, we can't forgot our legendary cow print design. Available in the chocolate milk colour combo as well! Used extensively for various marketing campaigns. Dealers can order fleets of all the same colour and customize to suit dealer needs for design. Fantastic and unforgettable. Please call ahead. If you don't see your colour, email us, and we'll find that wonderful colour you so desire. Subject to time restrictions and availability. We will ensure we try our best to get what you need.
 Two Toned colours




Seats, Yokes Etc.
Black nylon seating is standard on all Holy Cow Canoe branded canoes.   Available are the upgraded bootlace seats, & super deluxe yoke, or a deep dish yoke.
Canoes come standard with a standard ash wood yoke. Subject to availability. Please call or e-mail ahead.
Custom Engraved Plate

Available personalized etched plated tag mounted on the yoke to give your canoe a personal touch.
Car Top Carry Kits, Straps, Canoe / Kayak Blocks
Subject to availability. To ensure you have your canoe secured on your vehicle we will take the time to show you how to properly secure your new canoe on top of the car with ease.
If you don't need any help just let us know!
Safety Kits / Bailers

Mandatory regulations requires including a basic waterproof kit in your canoe at all times. Now available at the shop. Subject to availability.

Paddles
We have limited paddles in stock. Please contact for availability.
Life Vests
Currently in stock Mustang Survival Universal fit Life vests
From the Mustang Survival website… "For over 45 years, Mustang Survival has been researching, designing and manufacturing marine safety and climate protection products for recreational, professional and military users. Serious users like the Coast Guard, commercial fishermen, military professionals and even NASA astronauts rely on our products to protect them in unpredictable and hazardous environments. We've transferred that knowledge and expertise to designing and developing products that keep recreational users comfortable and safe while they simply enjoy having fun on or near the water. The best Personal Flotation Device (PFD) is the one you wear. That's why choosing a PFD that fits comfortably and made for your activity is important.

This universal-fit PFD provides incredible versatility for both recreational and industrial boaters alike. The perfect PFD to have on board for drop-in guests or a rotating work crew."
Currently, you do not carry children's size life vests.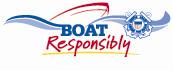 PFD's/life Jackets. From the Transport Canada website "In order to work, proper lifesaving equipment must be worn at all times. Believing that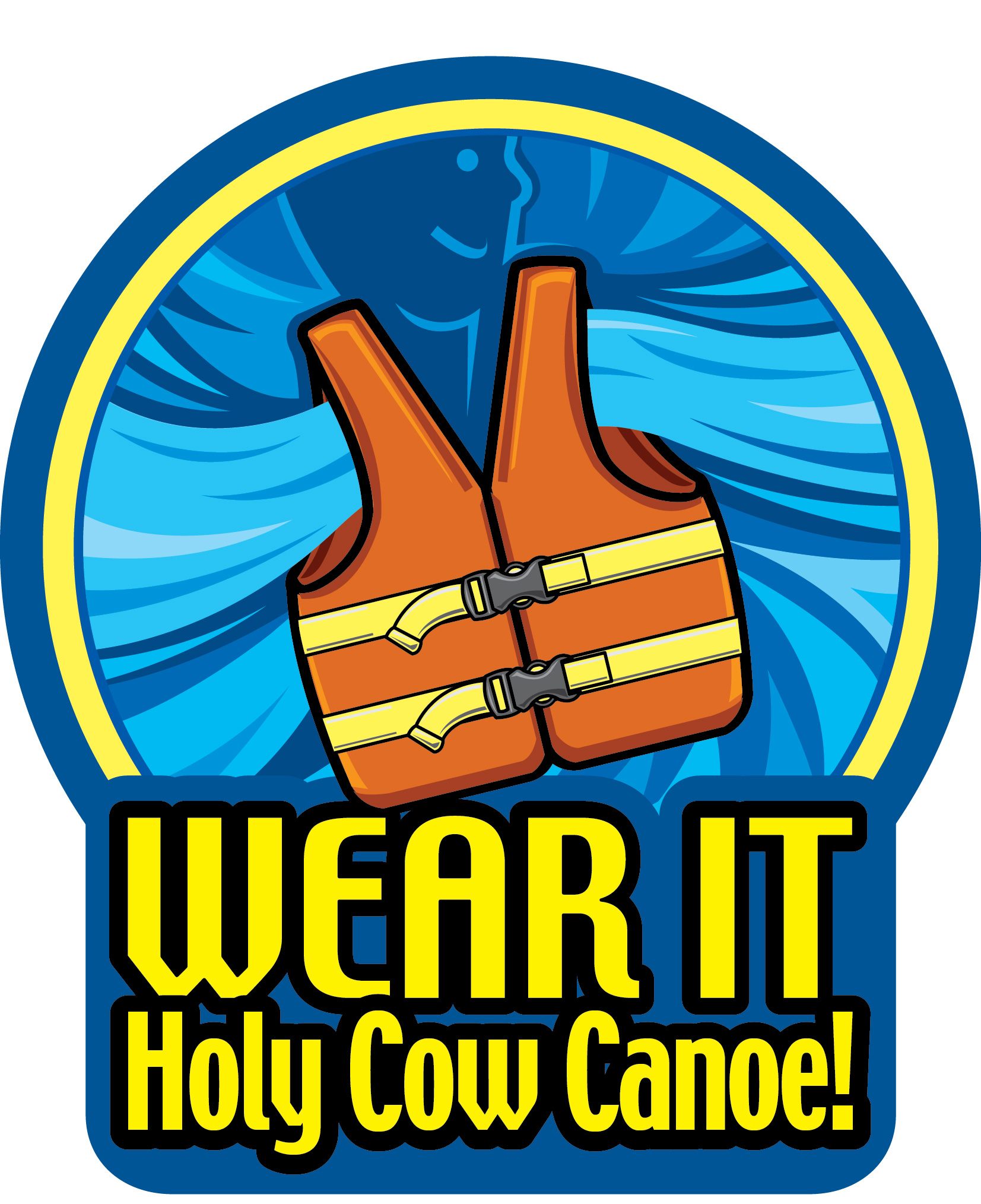 Wear it Campaign you can locate, don and fasten a PFD in the water is dangerous for many reasons; adverse wind and wave conditions can make this extremely difficult, if not impossible; you could unexpectedly fall into water and the vessel (with the PFD aboard) could be unreachable; and, cold water can severely impede your ability to don and fasten a PFD in the water." Never underestimate the protection a flotation device can afford you. It is called lifesaving equipment for a reason.