Global Responsibility

There are many different methods and processes that are currently used in order to build composite canoes today. Some are designed for speed and efficiency, others less human effort, and some may assist in reducing weight by one or two pounds. Unfortunately employing most of these processes also results in creating large amounts of waste  that is neither biodegradable or recyclable, and/or the release of CFC's into the atmosphere as a by-product.
Considering the advantages as well as the disadvantages on a more global scale, in our minds we simply did not see the advantage in using many of these methods. After all, what would be the point in exploring and enjoying the many beautiful wonders the world has to offer, if one is destroying them in the process.
Although our methods are more time consuming, and a lot more work, the materials and methods used to produce a Holy Cow Canoe are either brushed in manually by hand, or impregnated into the construction without any atomization. In addition many of the components used to complete a Holy Cow Canoe have been produced using either all, or a portion of recycled materials wherever possible.
The processes we use have always been focused on providing an environmental balance, reducing waste, and ensuring the boats are not only safe for your family, but also for the animals and places we visit. We do not employ processing equipment, materials, or methods that have the potential to create either current or future harm to the planet.
Although there is a cost to consider as the processes used to build a Holy Cow Canoe require greater effort, time, and ingenuity and components that are made with recycled materials generally have a higher cost, however, we believe you will agree,…there is indeed a cost to consider.
Rest assured that processes used to build your Holy Cow Canoe will not create consequences for our children in the future.
---
Local responsibility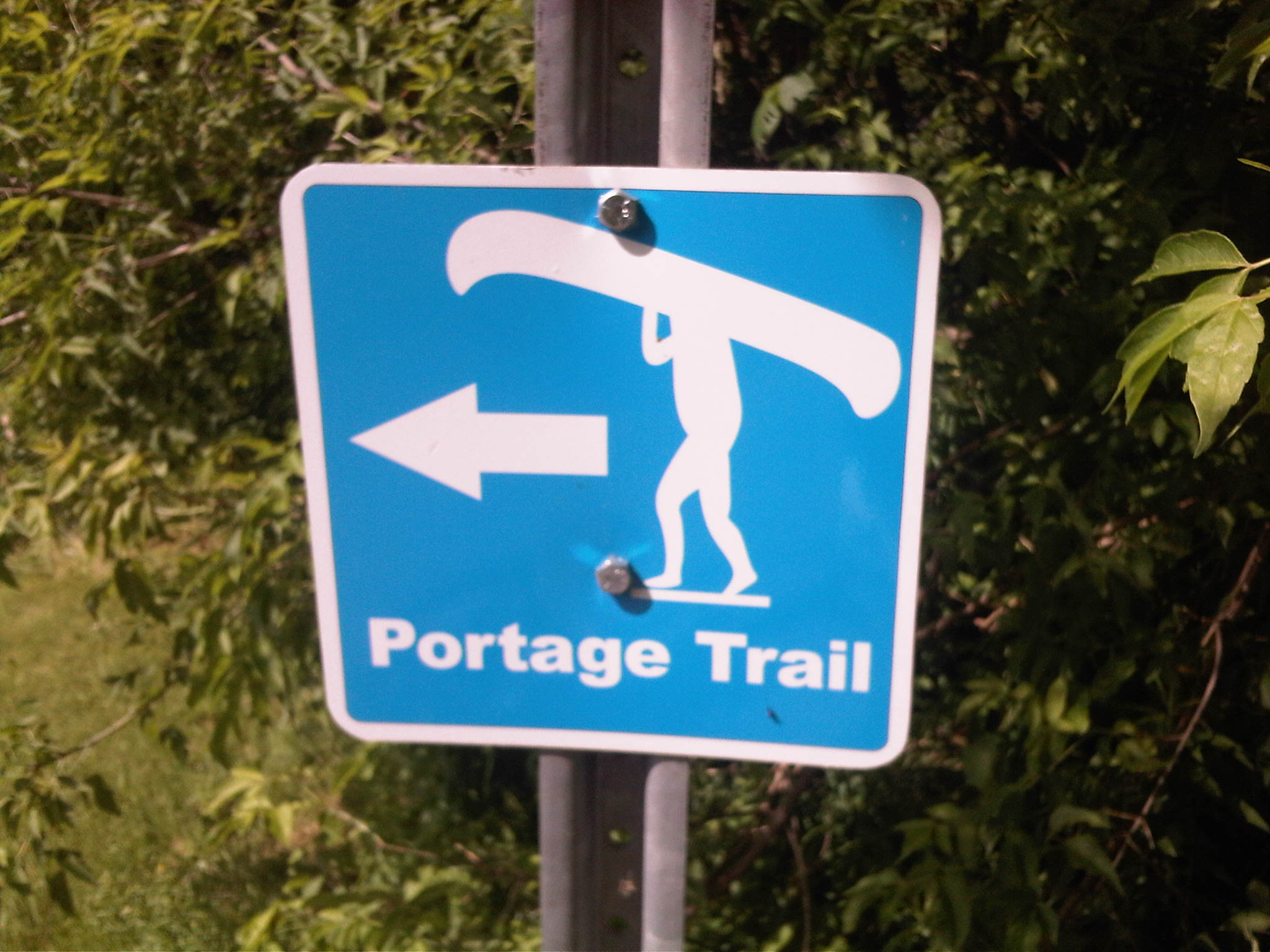 All the items used to build a Holy Cow Canoe, right down to the rivets and screws, are produced right here in North America. This is no easy task in today's world, and certainly not the lowest cost. We feel staying local allows us a better ability to work closely with suppliers to ensure the materials & components used to
build your Holy Cow Canoe are very well engineered, and offer the highest amount of strength, safety, & durability for you and your family. Aside from developing closer relationships with local suppliers, neighbors, as well as the people that paddle our canoes, we have always believed that there is a definite value in supporting the people that support us. Remaining true to our beliefs and principals allows us to completely love what we do, and build for you and your family – what we are certain you will find will remain the best canoe you will ever paddle.
---
Help us help others
Lyme disease is a serious and potentially devastating illness, yet general awareness is low in Canada. Help us spread the word by sharing important information with your friends, family and community.
Lyme disease is preventable. By taking the right precautions and spreading the word, you can effectively protect your family from Lyme.
Preventing infection
The best way to prevent infection is to avoid tick-infested areas whenever possible, particularly in spring and early summer when nymph ticks feed. Adult ticks are a bigger threat in fall. Ticks favor moist, shaded environments; especially leafy wooded areas and overgrown grassy habitats.
Top 5 tick habitat precautions
Wear long pants and long-sleeved shirts. Tuck your pants into your socks to prevent ticks from getting inside your pants.
Check your clothes for ticks often. Ticks will climb upwards until they find an area of exposed skin.
Wear light coloured clothing to make it easier to spot ticks.
Walk on pathways or trails when possible staying in the middle. Avoid low-lying brush or long grass.
Apply insect repellent to your skin and clothing, especially at the openings such as ankle, wrist and neck.
If you live in a high-risk Lyme area, contact your local newspaper or news broadcast and suggest they do a story about Lyme disease. Please direct them to the CanLyme website for accurate and up-to-date information.
---
Independent Free Press, May 2015
"May is Lyme Disease Awareness month in Canada, and local Acton-based Holy Cow Canoe Corporation is participating in big way.
On May 22nd, Holy Cow is hosting an auction on eBay.ca with one of their custom-built canoes, donating all proceeds to CanLyme, the Canadian Lyme Disease Foundation, with the goals of improving the public's knowledge of the disease, their mitigation and treatment options, and improve the Canadian Healthcare system's ability to provide care for the disease.
"I want this to be the start of something great," says Naomi McQuade, the artistic and media director with Holy Cow. "I want it to go to the moon."
McQuade has in fact been fighting her own battle with Lyme disease, and her experience is part of why Holy Cow has become so significantly involved in raising people's awareness about it. For more nearly a decade she has struggled with an illness that baffled multiple doctors, and it was only by chance that she received a diagnosis at all.
It was actually a customer who entered the shop at 12590 Regional Road 25, interested in buying a boat, who pointed them in the direction of Lyme Disease.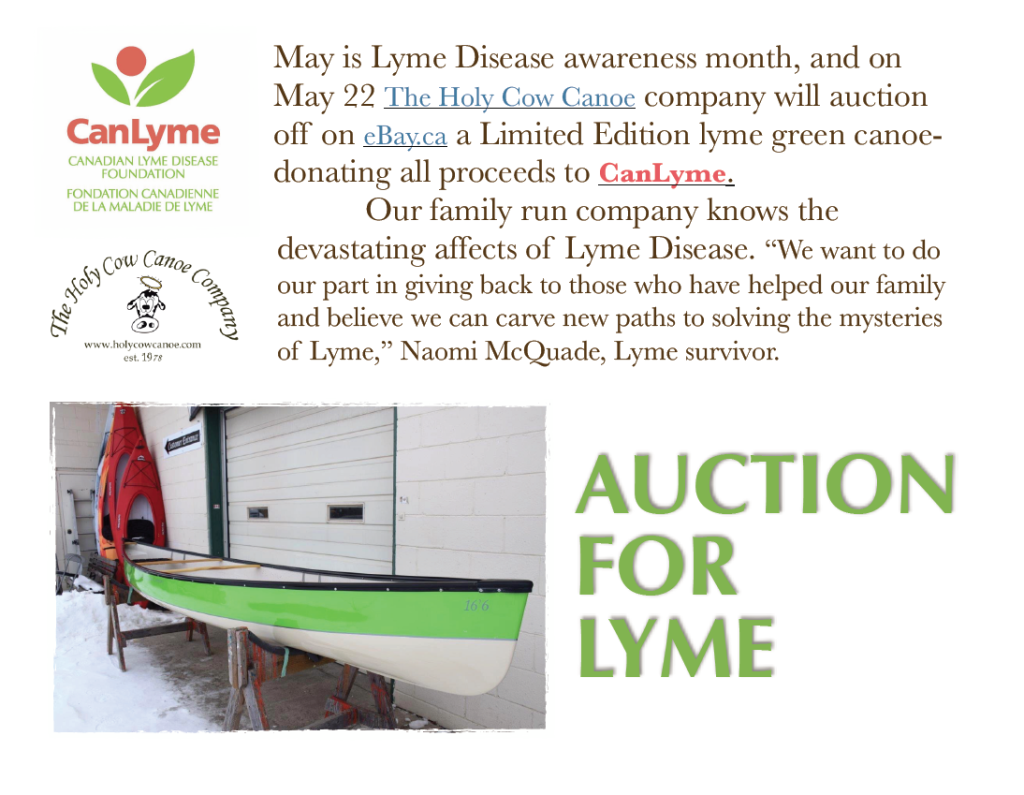 Gulam Baloch, General Manager at Holy Cow and husband to McQuade, noticed that this customer's wife had similar symptoms to his own. The customer turned out to be a doctor and recommended that the couple explore the possibility of Lyme Disease.
"If he hadn't come in," says Baloch, talking about their random encounter with the doctor/customer. "She (McQuade) could still be going to different doctors and emergency rooms."
A truly frustrating aspect of Lyme Disease is that it can be effectively and easily treated if it's caught in the early stages, however if it's unchecked it can develop into a significant inflammatory and eventually even neurological condition, which is much more difficult to treat. More unfortunate is the fact that stories like McQuade's aren't that uncommon regarding the Canadian healthcare system's ability to deal with the disease.
Instances of Lyme are on the rise in Canada and because it's a difficult to diagnose, stories like McQuade's of getting swept out of the way or having it blamed on other illnesses are frequent in Canada. Even high profile personalities like Avril Lavigne, who recently announced she was a Lyme Disease sufferer, reports having a depressingly difficult time receiving a diagnosis.
In addition to this direct personal experience, the Holy Cow Canoe Corporation is campaigning against Lyme Disease to raise awareness among their customers.
"All I want is for the paddling community to be safe and aware," McQuade says.
"We have to look out for our customers," Baloch adds. "We think of them like family."
Their concerns stem from the fact customers buying or renting their canoes frequently travel to forested or rural areas, where it's easier to come in contact with ticks carrying Lyme bacteria. With proper information and awareness, however, people shouldn't be afraid to spend time outdoors.
"In the canoe you can't get Lyme Disease," Baloch says. "So the canoe can almost be a symbol for Lyme Disease and prevention."
And the canoe being auctioned off is a limited-edition, 16.'6 Algonquin Prospector painted 'Lyme' green, and constructed out of ultra-glass material.
If you have questions about Lyme Disease, you should check out CanLyme's website, canlyme.com."
_______________________________________________________________________________________
 CASBA Nomination
Holy Cow Canoe was nominated to receive the Canadian Safe Boating Award for Safeguarding the Environment (2011), CASBA. We are extremely pleased and thankful for receiving recognition for being a "Green Builder of Quality Canoes".
Holy Cow Canoe's continued effort to promote and support safe and environmentally responsible practices by safeguarding the health and safety of Canada's treasured waterways.
---
Wind Power
Holy Cow Canoe has switched over our servers to do our part in helping the environment. Thanks to Hostgator we are now using 130% wind power.
From the HostGator website, "That's right! 130%! We're not just neutralizing our environmental impact, we're reversing it! HostGator has purchased certified Renewable Energy Credits representing 130% of the electricity used to both power and cool every last one of our shared and reseller servers!
Just how big a dent in climate change does that make?
It's the equivalent of:
Removing 444 cars from the road for a year, or
Powering 321 homes with clean energy for a year, or
Saving 5,654 barrels of oil, or
Protecting 551 acres of forest for a year"
Thank you Host Gator!
___________________________________________________________________________________________
  Planet Echo
The award winning film crew from Planet Echo visited our Holy Cow Canoe facility here in Acton, Ontario. Planet echo is an educational children's TV series, all about the environment and the good things people are doing to help it. Into their third season and airing on APTN and the Knowledge Network. Planet Echo is "…a safe and positive environment for children to explore. Here, they'll be able to watch all the episodes that air on the Planet Echo television series, take part in fun games and activities, and most importantly, they'll learn some valuable lessons about sustainability, Canada's natural environment, and Aboriginal history and culture"
We are thrilled Planet Echo was able to share in our enthusiasm on how we make our Holy Cow Canoes.
Thank you Chuck and Randy for an awesome film shoot! We will be sure to watch the 2013 episode with our kids!
_____________________________________________________________________________________