Holy Cow Canoe is pleased to be partnering with the Town of Halton Hills for the forth year in bringing a safe, affordable and enjoyable recreational paddle sport to Fairy Lake in the beautiful Historic Acton area. For more information about the park please see our blog post.
**Alternate times are available for groups of 9 or more.
Fairy Lake Prospect Park in Acton, Ontario. 30 Park Avenue, 43.625395, -80.048986
(Turn Left on Main and right on Park Avenue)
You can rent a 15′ or 16′.6″ ultra-glass canoe, kayak or a stand up paddle board (SUP) for an hour, or two or how about the whole day. We have a seasons pass for those who want to be on the water every weekend, ask for details.
(*All safety equipment is included in the rental with rental agreement/release form filled out.)
This slideshow requires JavaScript.
Instructional Classes are available for beginners, as well as for kids, seniors, and the disabled.
Canoe Rental Rates - Fairy Lake Canoe Outpost
| 1 hour | $17.70 + HST = $20.00 |
| --- | --- |
| 2.5 hours | $35.45 + HST = $40.00 |
| Additional Half Hour | $10 |
| Full Day | Call for availability |
| Group Rates are available | Email us for rates & schedule |
$25/rental deposit fee or leave your drivers licence is required at time of rental. Accepting CASH only at this time.

    



Rules & Regulations
Person renting must be 18 years old or older. Parent or legal guardian required to allow minor participation.
All boaters under the Rental Agreement must be equipped with a proper sized LifeJacket – Personal Floatation Device (PFD)
Boaters are prohibited from exiting or jumping out of the canoe (except in an emergency situation). Intentional capsizing is prohibited unless certification course is on. No swimming from boat allowed unless in certification course in which case you will get wet.
Maximum capacity must be observed- Canoes for (4) persons total weight allowed according to size, kayaks one (1) or two (2) adult & small child
Dogs are allowed and encouraged.
Avoid close encounters with wildlife. Do not feed wildlife.
Alcoholic beverages are prohibited.
Boat rentals fees, as well as the non-used portions of the rental fees are Non refundable in the event of inclement weather.
Please dispose of litter in trash cans at end of trip.
Renter will be required to reimburse the concessionaire for all damages or lost of equipment. Reimbursements will be at replacement costs.
Do not stay on the water if there is thunder or lightning.
No gas or electric motor to be attached to the rental boat.
Late fees at the 1/2 hour rental rate will apply if the boat is returned after the scheduled return unless the delay is due to an emergency situation.
Please make sure you have bug spray, hat, water, sunscreen, and required safety equipment before launch.
All boats must be returned on time allotted.
In the event your boat capsizes or swamps (fills with water) it will continue to float – hold onto the boat as you make your way to shore. If need be, use sound signalling device (whistle) in the safety kit provided with your rental.
Most of all HAVE FUN!!!! Meet us at the boat launch at Prospect Park this summer.
Please email us if you have any questions or concerns.
Group rates are available please call or email to reserve ahead.
Fairy Lake is the perfect place to fish, paddle a canoe and have a picnic. There is even a splash pad for the kiddies to cool off in.
More information on fishing the Credit Valley.
You can also rent at Conservation Halton – Kelso Lake.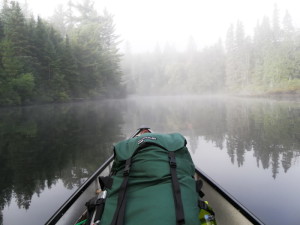 Visit the following Conservation Halton website for more information.
From the Conservation Halton website "Paddle quiet, peaceful Kelso Lake. No motorized boats are allowed, making your time on the lake safe and quiet. Kelso lake is also stocked with over 8, 000 trout and offers many great spots to see if they are biting. Holy Cow Canoes, paddle boats and kayaks are available for rent. Approved PFD's, paddles and a safety kit are supplied with each rental."
Rental information is provided on the HRCA website.
E-mail the Kelso Boat Rental Coordinator at rentals@hrca.on.ca for more information.